Rush Inc.
by Erik van de Mosselaar
Home&nbsp &nbsp &nbsp &nbsp Mail Me&nbsp &nbsp &nbsp &nbsp Links&nbsp &nbsp &nbsp &nbsp Cast
Me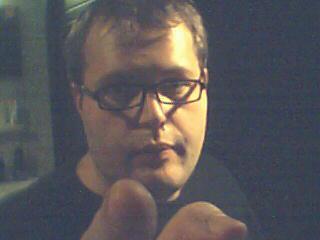 Well what to say, I'm Erik, student and computer fan(some would call it nerd) I play games, destroy computers and repair them.
Although that last thing isn't sure.
Statesnerd

Resident superhero extra-ordinaire...or something, he is the hero and he will always win because that is what heroes do,
in his spare time he plays City of Heroes
Blacky

Super villain, arch enemy of Statesnerd but naturally on the losing side, he enjoys playing City of Villains

Rush Inc. is hosted on Comic Genesis, a free webhosting and site automation service for webcomics.

Indextemplate inspired by the Charcoal theme design by Ping Teo of The Jaded. The 'Charcoal Indextemplate' is free-use for all Comic Genesis users.